This has been a BIG BIG year for our project and it is a great time to say our BIG THANK YOUs to all those who have supported our progress – community members and groups, Council Officers, Councillors, Facebook followers and email subscribers.

The Think Big day was a great way to connect with people and discuss various project ideas, priority themes and local area needs and aspirations within Frankston.
There are always challenges for any project whether financial, practical or other, but the absolute best thing about DECP and of course other community groups, is the really great people you meet and share ideas and work with.
The future of Frankston looks bright and we and Seaford want to play our part in this important growth in sustainability and community connection.

Have a safe and happy Festive Season and best wishes for 2017!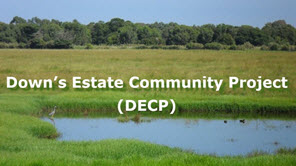 Down's Estate Community Project

Like us on Facebook
downsestate@gmail.com