https://www.facebook.com/BlessingBagsxx/
Email - blessingbags@hotmail.com

Blessing Bags is a project that strives to help those less fortunate. It's a community initiative run by people who want to make a change in the world.
All the people involved in Blessing Bags believe that anyone can make a difference in another persons life, and its everyone's job to positively impact the world.

Blessing Bags involves making up bags that include things like shampoo, soap, toothbrushes and toothpaste, food, a number to request a second bag and a note of love. Everyday people then distribute these out to the homeless.

There are many ways that you can help...

You can donate travel size shampoos, soaps or toothpastes.
you can donate straight into our account, the link is on our page.
You can help out with fundraisers and the job of actually putting the bags together
Or you can be one of our lovely people who actually, relationally hand out bags, as this is an ongoing project this can simply be done as you are walking to uni in the city, or walking to work etc.
We want to thank you all for your support. If you have any questions feel free to ask and also if you want to be involved in anyway feel free to contact us!!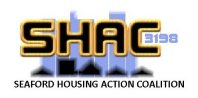 SHAC Forum