An interview with someone who lived in one in New York.

http://www.truthdig.com/avbooth/item/on_contact_with_chris_hedges_halfway_to_freedom_with_stanley_cohen_20160829
"After 11 months in prison for a federal tax violation, Cohen spent three months in a New York halfway house operated by the GEO Group. He reflects on what he calls the "vile" conditions and profit-driven approach at such facilities."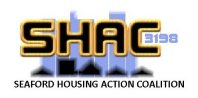 SHAC Forum