Also see - *** Assistance and information - Homelessness, etc. *** - http://www.seafordcc.org/forum/viewtopic.php?f=4&t=76



They are essentially "rooms for rent"
John M (guest at our last meeting) outlined his concerns and asked if we could ascertain more
information about their control, particularly in relation to disadvantaged clients
Background - the FCC "Updated Final Draft Frankston Housing Strategy - June
2013" (on pages 35 & 82) states:


Data from Council and anecdotal evidence indicates that there has recently
been a significant increase in the number of registered and unregistered
rooming houses in Frankston over the past 5 years
There were more than 50 registered rooming houses in 2011, with
potentially double the stock operating as unregistered rooming houses
They provide longer term, emergency and transitional housing
The sector estimates that the City contains a minimum of 450 rooming
house beds
Well-run, registered and Prescribed Accommodation Regulation-compliant
rooming houses are appropriate forms of accommodation for emergency
and transitional clients, but only where there are no concerns about support,
vulnerability, violence, or social skills and capacity of the client
Continue to convene the Rooming House Taskforce (p83)
Suggests (on page 62) convening a Frankston Housing Reference Group.
Perhaps we should seek membership?

The Information Fact Sheet states "Improve the quality and distribution of
rooming houses across the municipality"
Research:


Rooming House Taskforce, City Life action
What form has FCC's action taken in the past?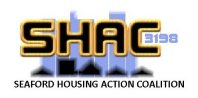 SHAC Forum